There are ideas that are so simple that they could not help but come to mind, wherever people live. For example, wearing a hat. Or cook meat by wrapping it in dough. It is no coincidence that the idea of ​​dumplings covered the whole continent - from Yakutia to Lebanon.
But just as by the traditional hat one can guess where a person is from, so by the dumplings one can say a lot about the culinary traditions of the region.
For example, Uzbek dumplings - chuchvara, reveal the character of Uzbek cuisine no worse than the great Uzbek pilaf. And, what is important, dumplings tell about the other side of Uzbek cuisine, not ceremonial, but everyday, less wasteful, but no less bright and tasty.
Uzbek traditions generally disapprove of waste. The question "how to make it tastier" is often solved here by painstaking work, rather than using expensive products. But at the same time, the technology of small manual work is rational to admiration and thought out to the limit!
But let's talk about everything in order.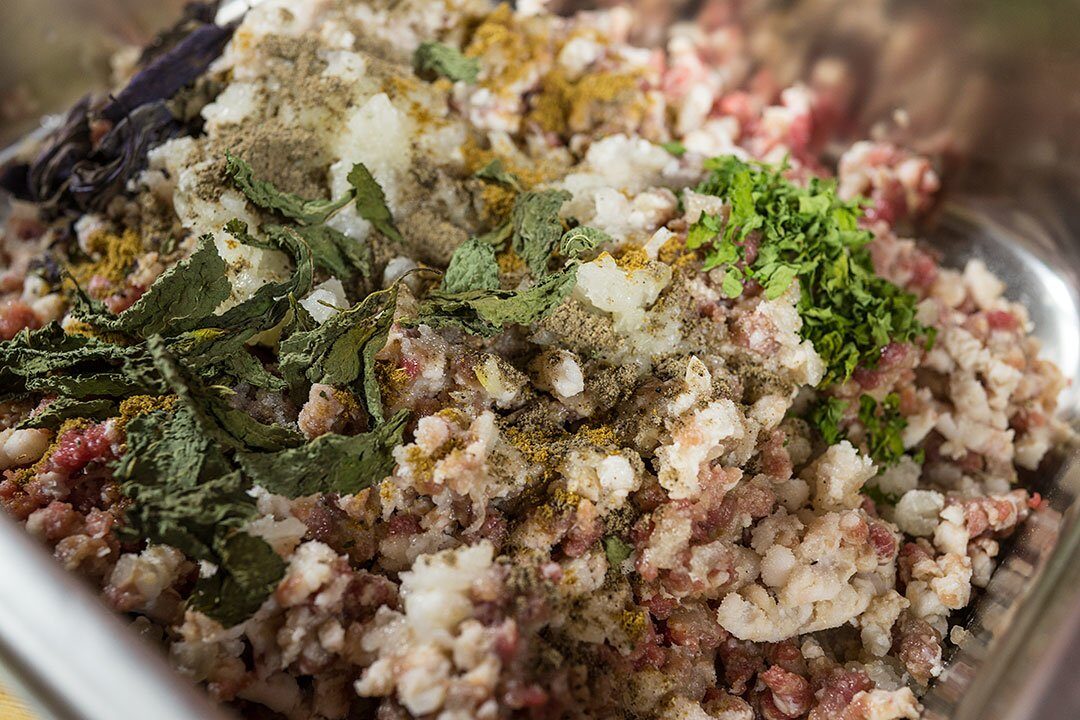 There should be no questions with minced meat - if you want it to sound in Uzbek for you, put a little more onion than you are used to, simply because in Uzbekistan they put more onion in any dish. In addition to the self-evident black pepper, consume cumin and coriander, traditional for Central Asia. But the meat in Uzbekistan would have taken what is, not really choosing, because dumplings, in fact, are homemade business, without frills. This is in front of the guests, or because of good life, they begin to cook on mutton and even with fat tail fat, and not only because mutton in Uzbekistan is traditionally more expensive than beef, but because of the most ordinary - in the opinion of any Uzbek with mutton, any dish is tastier. The taste is like that, do you understand?So, if you want to feel the whole difference between chuchvara and traditional Russian dumplings, take half of fat tail fat for one part of lamb pulp, and much more onion than you usually take - for example, seven hundred grams of onion per kilogram of meat, no less. Season with coriander, black pepper, cumin, add dry herbs - the same coriander, basil, and if you wish, then also mint. To be honest, minced mint is not quite common in Uzbekistan, so take this point as my personal advice.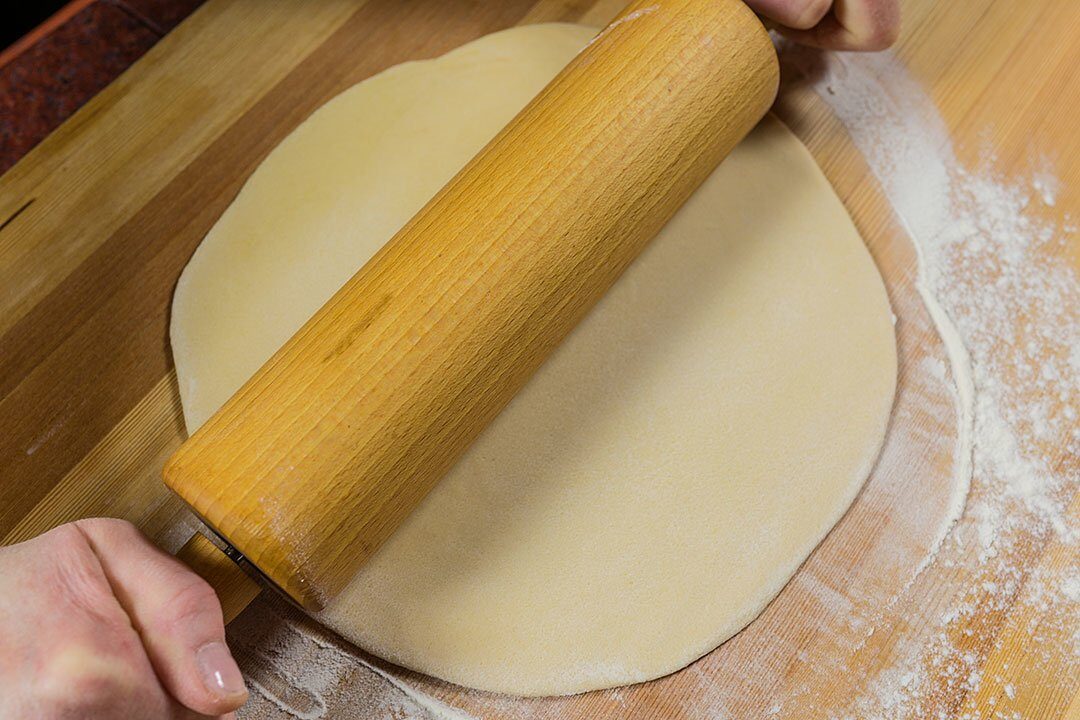 As for the dough, I would like to advise once again to deviate from the traditional dough for chuchvara, which is not much different from the Russian dumplings dough. I suggest going towards using a little more eggs and combining regular flour with durum flour to make Italian durum pastes. It does not matter that the durum was not delivered yesterday to the supermarket around the corner of your house - you will remember the name, and you will certainly get the flour, then buy it. While you can cook with plain flour.So, for five eggs a glass of water, salt, 700 grams of durum flour, and ordinary flour - as much as the dough will ask for. Or immediately add a kilogram of regular flour and gradually add more as it takes. What does it mean? You start kneading and adding flour until the dough is very hard, so that the pieces no longer want to stick together. Wrap the dough in plastic wrap, let it rest for thirty to forty minutes, and when it becomes softer, knead it again.
Roll out the dough into one large, thin sheet.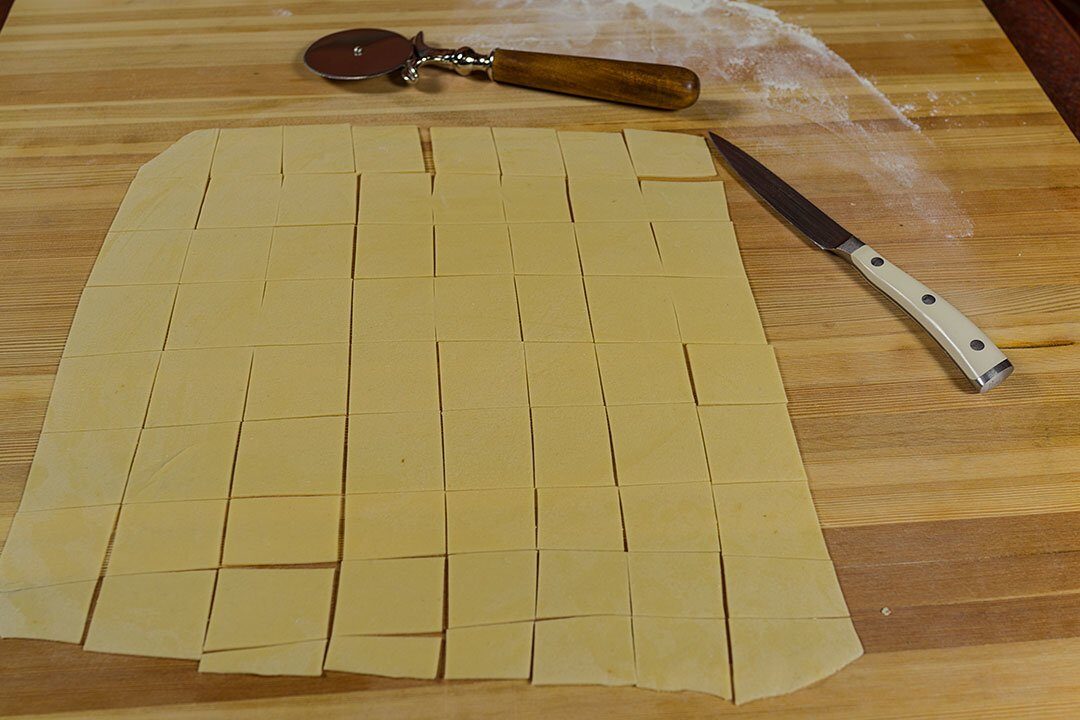 Cut the sheet into squares 2.5 by 2.5 sm.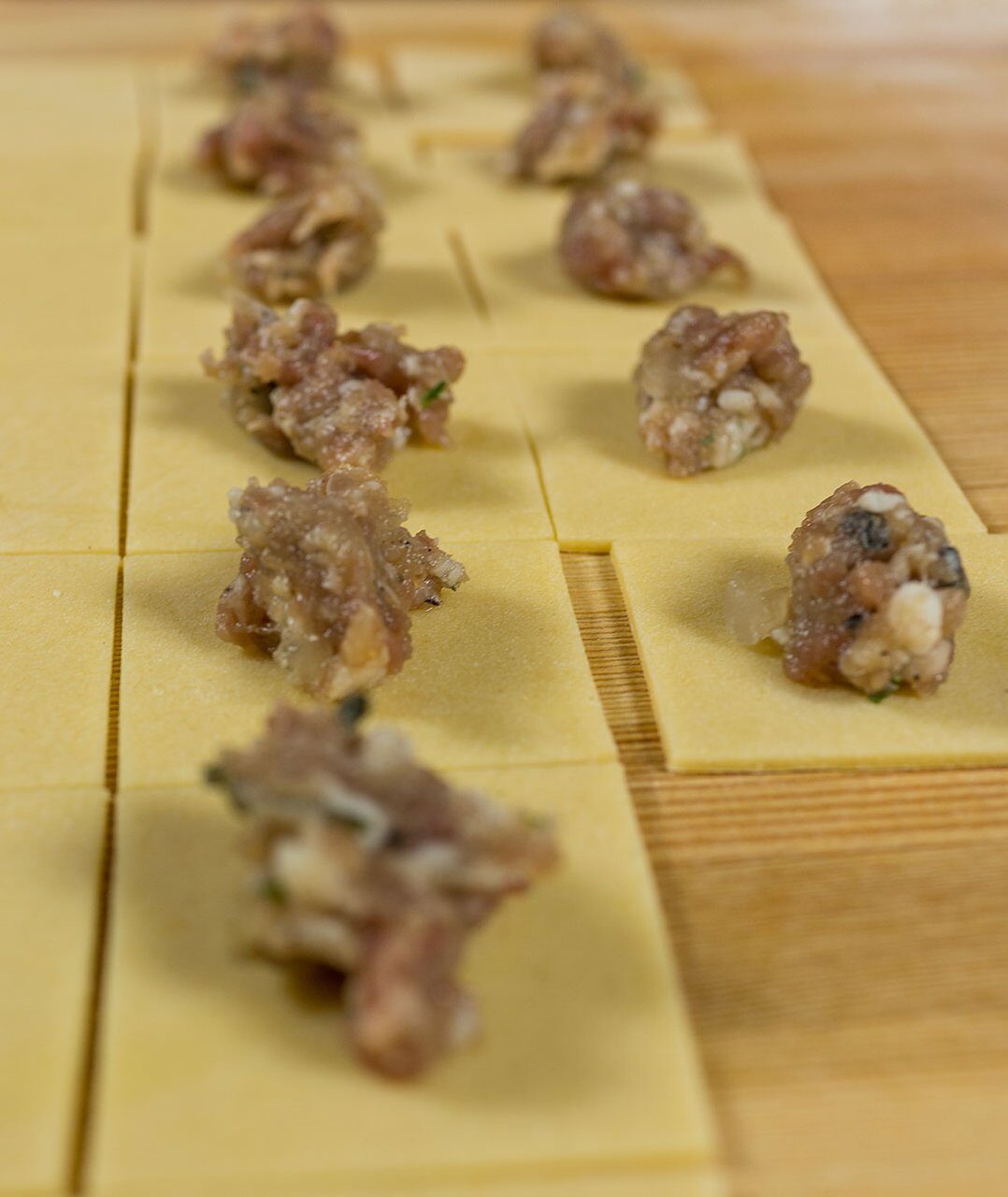 No spoon will be able to spread the minced meat on such small leaves, so take a lump of minced meat in one hand, and quickly and quickly arrange it in squares with the fingers of your other hand.
To sculpt Uzbek dumplings, like Russian, it would be better for three or four. One person lays out the minced meat, and the rest mold, because a little more and the dough will dry out - we must hurry!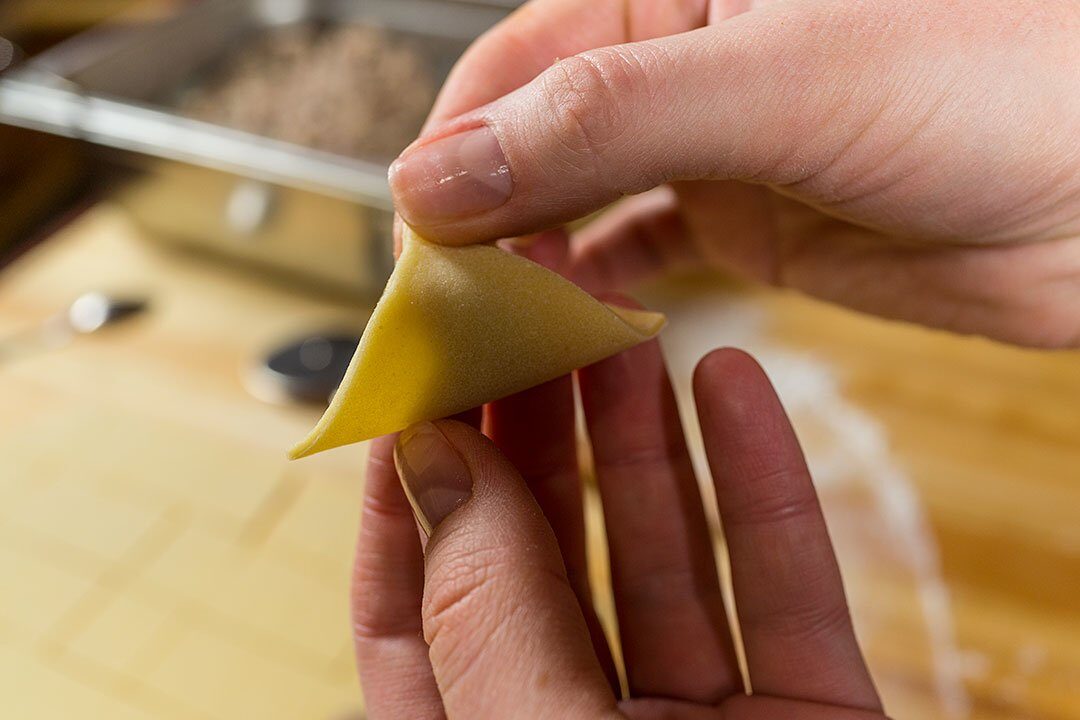 It's very easy to sculpt! You fold the leaf with a scarf.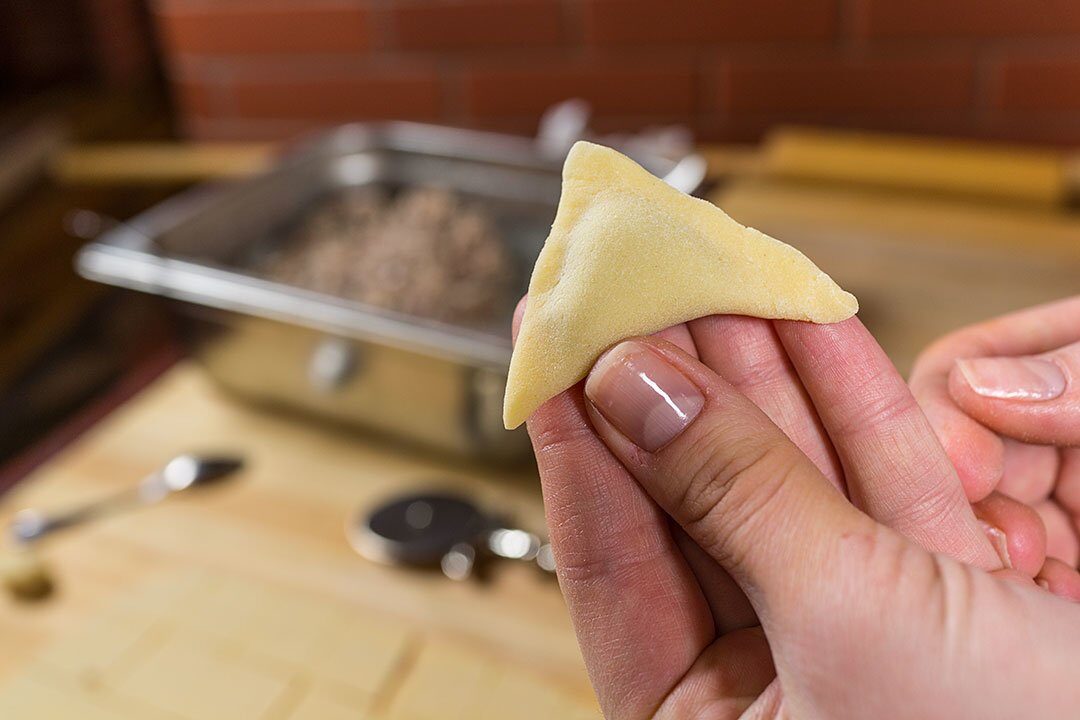 Sealed up the edges.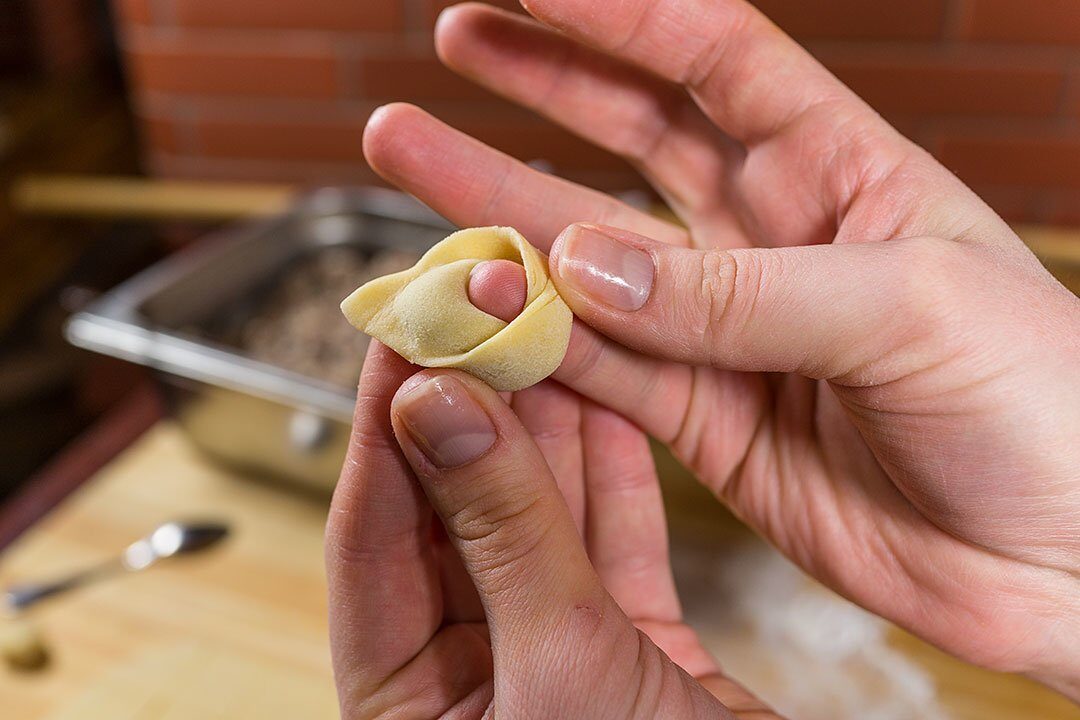 And now we have wrapped the two lower edges of the scarf around the little finger - that's it!