Pea soup with lamb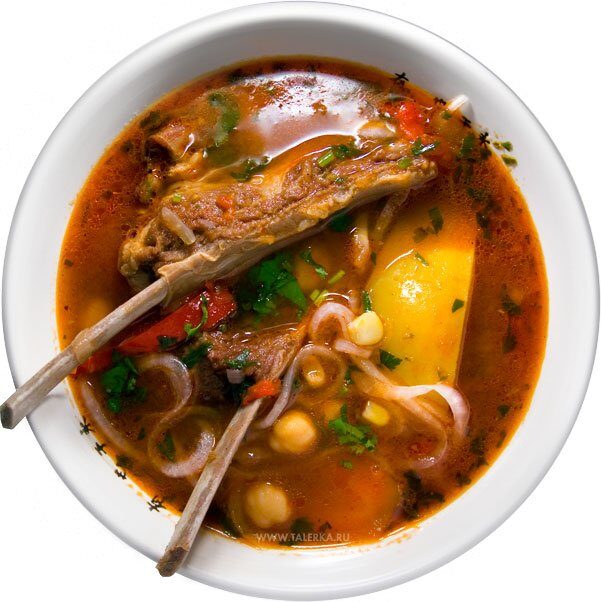 In almost every establishment offering food in Uzbekistan, you can find a dish called shurpa.
It can be pronounced differently.
or be written (shurvo, shurpo, shurbo, shorvo or shup) but means soup with broth with various meats (lamb, beef, rarely chicken meat, quail, cow's tail). It can be cooked in different ways (fried, boiled, or baked).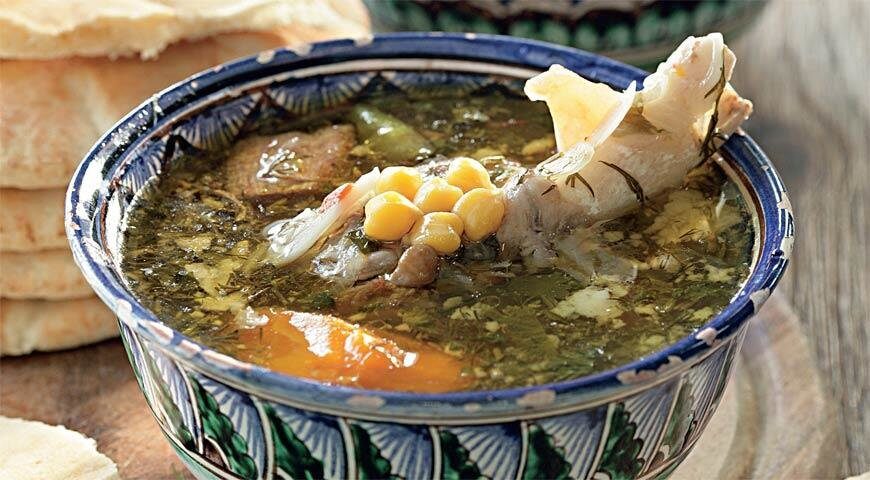 It can be with different ingredients and it can even be completely different to taste, but all this will always be called in Uzbekistan as shurpa (shurvo, shurbo, shurpo, shorvo) offers several recipes for Uzbek shurpa. In some regions of Uzbekistan, such as Fergana, Bukhara, Samarkand, Kashkadarya, you can often find such a dish as nohat, nakhut (nukhut) shurpa. Nakhut (nahud, nukhut, chickpea) Asian peas are one of the main ingredients in such shurpa and are included in the main dishes of this region. So, pea soup with lamb.
Pea soup with lamb
lamb (with bones) - 1 kg.
nahut dry - 2 glasses
vegetable oil (for frying) - 50 gr.
potatoes - 6 pcs. (medium size)
onions - 0.5 pcs. onions, cut into half rings, for frying with meat
onions - 2 pcs. (large) into broth
garlic - 1 head
tomatoes - 3 pcs.
bell pepper - 2 pcs.
carrots - 5 pcs. (small)
cabbage - palm-sized
КBy the way, usually Uzbeks put a shalgan (turnip) in the shurpa, it also gives its zest.